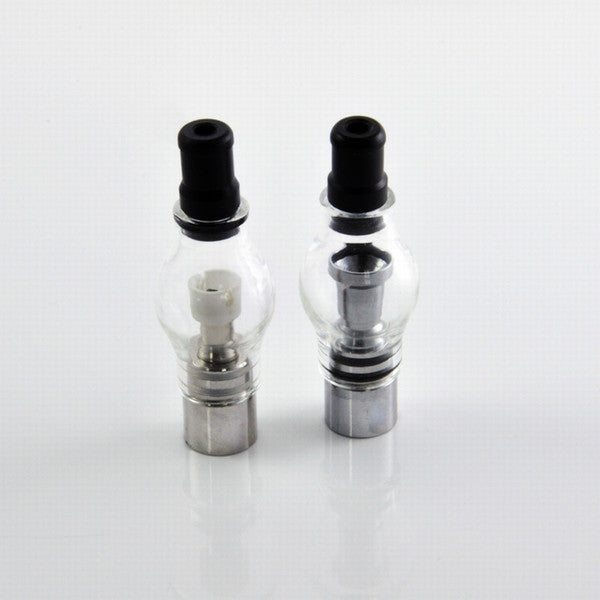 SJL Globe Wax Tank
Our  glass globe is fully detachable. The bowl is made with high temperature Glass. The ceramic or metal top bowls can take more heat and will not burn as easily compared with low grade metal, alloy or plastic. Our ceramic atomizer are built to last longer than the average concentrate atomizers. The globe is made with glass, so vapor can be easily seen when the concentrate heats up.
Glass globes are easily cleaned and can be soaked with pipe cleaners or rubbing alcohol. Remember to rinse the globe with water and air dry after cleaning with cleaners or alcohol. Keeping the globe and atomizer clean will provide a cleaner and smoother taste when vaping.The tip is also detachable to make cleaning the globe a breeze.
**The atomizer is not under warranty, because it is a wear and tear component. We recommend replacing the atomizer once residue or coil turns dark and stuck. Handle with care, because glass and ceramic will shatter if dropped.