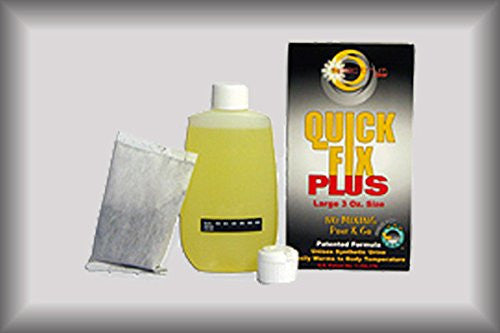 Quick Fix Plus 3oz with Uric Acid (Urea)
Instead of generating the urine in a human body, Spectrum Labs has perfected a means of creating urine in a laboratory environment. This laboratory process results in a cleaner, fresher urine that is balanced for pH, specific gravity, creatine, and several other urine characteristics.
The Quick Fix Plus we sell at exit-420.com also contains Uric Acid which is also know as Urea for those who require a more realistic fetish experience.
Each box of Quick Fix Synthetic Urine contains a 2oz sample of urine, one heat pack, a flip top cap, and a temperature strip that reads between 90 and 100 degrees.
Once this synthetic urine is warmed between 90 and 100 degrees in a microwave for up to 10 seconds it becomes suitable for use. Attach the heat pack and keep it warm for up to 8 hours!
We do not condone or encourage illegal activity. You understand and agree that our products are not to be used for any illegal purposes, including use for lawfully administered drug tests.