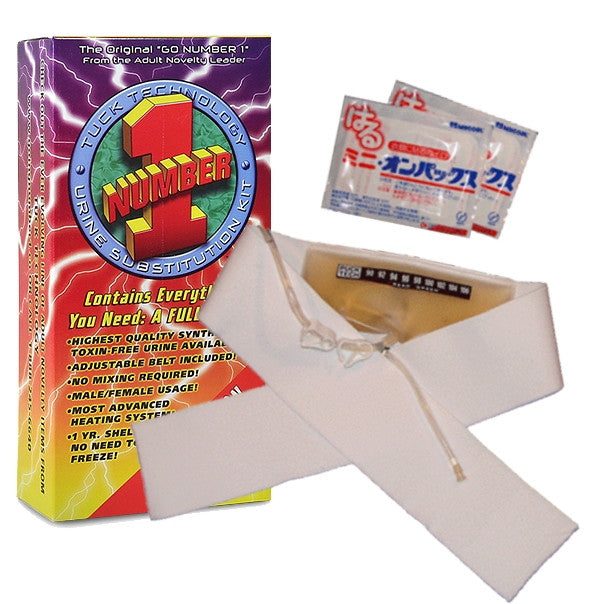 Number 1 Synthetic Urine Fetish Kit
Tuck Technology is the manufacturer of the Go Number One, a unisex urine replacement kit.

The Number 1 Urine Substitute Kit is designed for use by men and women of the watersports fetish community who want a safer, easier, and steady stream. The Number 1 is formulated to ensure that whether your a novice or experienced to golden showers, you will not be able to tell the difference.
Features

Sterile Bladder with 3.5oz of Synthetic Urine
Two Heating Pads
Fabric Belt to ensure comfort
Instructions
We do not condone or encourage illegal activity. You understand and agree that our products are not to be used for any illegal purposes, including use for lawfully administered drug tests.